Word of God Church
3454 SR 380
Xenia, OH 45385
(937) 374-0153
Pastor: Jonathan Pointer
www.WordofGodChurch.org
Marriage Today Seminar at Xenia YMCA
Nov 7 & 14 at 7 PM
Come and view this exciting "DVD series" brought to you by Jim & Karen Evans of Marriage Today. Whether you have been married for many years, just married, or thinking of getting married, come and learn more about each other and yourself in this very entertaining, yet informative series.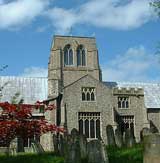 It's time to get Your Xenia Area Church on the Web!
Address Here
(937) 372-XXXX
Xenia, OH 45385
www.Website.com
A brief ~40 word description of your business here will reach hundreds of local customers every month. We can publicize your existing website or make you a new one from scratch on a budget. Contact Alan King today to discuss your future on the net. (937) 830-0495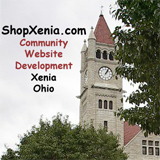 ShopXenia.com
1075 Jasper Rd.
Xenia, OH 45385
(937) 830-0495
www.ShopXenia.com
Community website development and website hosting at affordable rates. Make sure your business is on the web without breaking the budget. Choose your own domain name and YOU own it forever. Full design capabilities to make your website reflect your business and your tastes.