Rich in History

The City of Xenia (pronounced Zeen-yuh) derives its name from the Greek word for hospitality. It is the county seat of Greene County, named for Nathaniel Greene, the revolutionary hero who led Cornwallis into the trap at Yorktown.
Xenia was founded in 1803 - the year Ohio was admitted into the Union. In that year, Pioneer John Paul bought 2,000 acres of land from Thomas and Elizabeth Richardson of Hanover County, Virginia, for "1050 pounds current moneys of Virginia." Paul influenced county commissioners to locate the town seat on his acreage at the forks of the Shawnee Creeks.
Joseph C. Vance was named to survey the site and lay out the town. The following year, he bought the town site of 257 acres from John Paul for $250. The name of the new village was chosen in typically democratic fashion. Vance called a town meeting to discuss possible names. The committee had considered several suggestions without reaching any decision. Then the Rev. Robert Armstrong proposed the name "Xenia", meaning hospitality in Greek, because of the fine hospitality extended to him in this friendly community. When a tie developed, Laticia Davis, wife of Owen Davis, was invited to cast the deciding ballot. She plunked for "Xenia".
The very first session of Ohio's General Assembly created Greene County from the Northwest Territory, embracing the homeland of the Shawnee Indians. Their chief tribal village was north of Xenia at old Chillicothe, now called Old Town.
William Beattie was Xenia's first businessman. In 1804, he opened a tavern which became a center of community affairs. In 1804 also, John Marshall built Xenia's first home. The first log school house was constructed in 1805, and, that same year, Rev. James Towler became the town's first postmaster. The growing community soon attracted many pioneer industries - flour mills, sawmills, woolen mills, pork packing plants, oil mills, and tow mills.
Xenia was incorporated by an act of the legislature in 1817 and became a city in 1834. But it was the arrival of the Little Miami Railroad (now the site of the Little Miami Scenic Trail) in 1843 which gave the city its first big industrial impetus.
The town progressed rapidly during the middle nineteenth century. Artificial gas was provided in the 1840's and continued in use until natural gas was made available in 1905. The first fire engine house was built in 1831; the telephone came to Xenia in 1879; electricity in 1881 and a water works system in 1886. Xenia opened its first free public library in 1899. By 1900 the city was operating its own sewage sytem.
Organized under a federal form of government, Xenia elected Cornelius Clark as its first Mayor in 1834. But on January 1, 1918, the commission-manager plan succeeded the old form of municipal government. The Xenia of today still operates under this commission-manager system.
A tornado April 3, 1974 killed 33, destroyed almost half of the city's buildings and made 10,000 homeless. Nine schools, nine churches and 180 businesses perished but the city still had the courage to bounce back and make Xenia what it is today.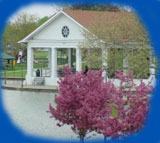 City of Xenia
101 N. Detroit St.
Xenia, OH 45385
(937) 376-7232
www.ci.Xenia.oh.us

Rich in tradition with a drive for progress, Xenia is more than just a location. It's a place where families and businesses thrive.
A small Midwestern city known for its simplicity and sensibility, Xenia offers world-class opportunities for recreation, education, business, and culture.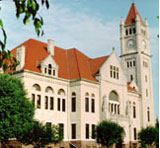 Greene County
35 Greene St.
Xenia, OH 45385
(937) 562-5000
www.co.Greene.oh.us

Greene County, Ohio, named for General Nathaniel Greene, the Revolutionary War Hero, was established in its present boundaries in 1819.
Information on the Greene County website is available 24 hours a day, seven days a week. This shall enable those people who cannot come to our offices during the work hours to access information they need.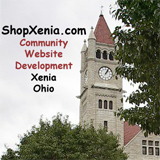 ShopXenia.com
1075 Jasper Rd.
Xenia, OH 45385
(937) 830-0495
www.ShopXenia.com
Community website development and website hosting at affordable rates. Make sure your business is on the web without breaking the budget. Choose your own domain name and YOU own it forever. Full design capabilities to make your website reflect your business and your tastes.